Coffee and a Paper (and Artisan Farmers) in Lewiston
Image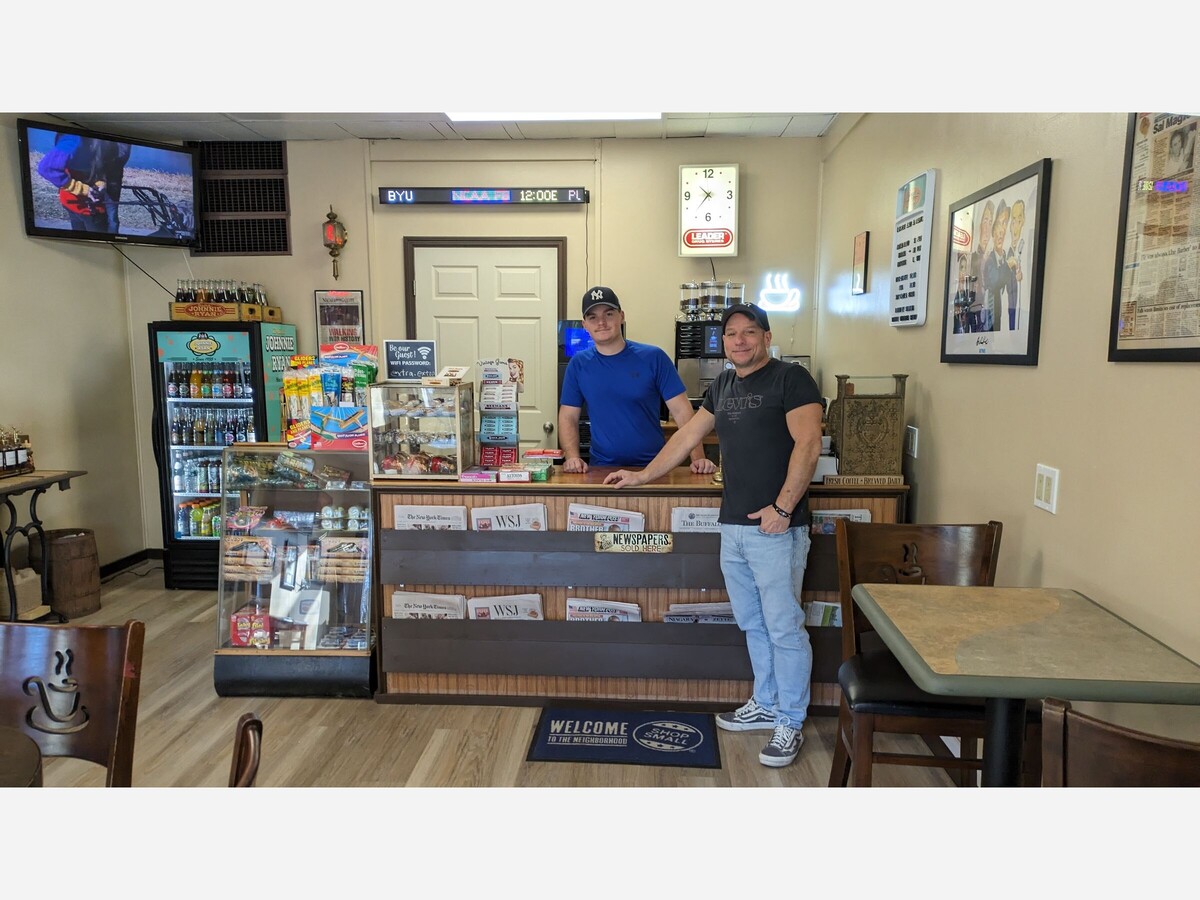 Took Gord for grooming in Lewiston and visited the Lewiston Artisan Farmers Market which is every other week or so until Christmas at the First Presbyterian Church on Cayuga in Lewiston.
The highlight for us was walking in to see Otto and Dave of WNY Empanadas selling their wares just in time for breakfast. Beth had the apple spice. I had beet and cheese.
We also bought eggs, bread, pears, a bag of mixed greens to saute and some cookies for the holiday.
From there, we headed to Coffee and a Paper where Gadge and Glenn Choolokian recently opened. It's a simple coffee shop serving Douwe Egbert's Coffee, selling newspapers, vintage candy and Johnnie Ryan Soda.
If Douwe Egbert's sound familiar, it's because it's the House Coffee at Russell's Steaks, Chops and More.
I am a coffee snob. I buy and grind whole beans. Orange Cat is good but expensive. Ditto New Day Coffee. Great Lakes Coffee in Bowmansville and Clarence is my go-to small roaster. I love their Ontario blend, $10 an actual pound, not 12 ounces for $13 or $14 as far too many are. I don't think Coffee and a Paper is selling beans.
That said, the best whole bean coffee available for cheap locally is a 30-ounce bag of Wegmans Espresso Roast. No matter which kind, I make it in our Moccamaster coffee maker. It heats the water perfectly and makes a whole pot in a Yeti-style pot that keeps coffee warm for hours without a heat plate so it never gets bitter. It tastes as good cold as warm. A drop is never wasted. At half a pot saved every two days. We bought it for $80 at an estate sale. New it costs $460.
We still had time to kill and stopped to see Neil Garfinkel at Sgt. Pepper Hot Sauce Etc. and came home with a citrus pepper blend grinder.
It's fascinating how many of these businesses insure through my friend Phil Mastantuono at Allstate who offers great service on property and casualty insurance. I offer retirement planning, investments and life insurance through Phil's office.