East Hill Garage rocks it in NT at Strand Theater
Image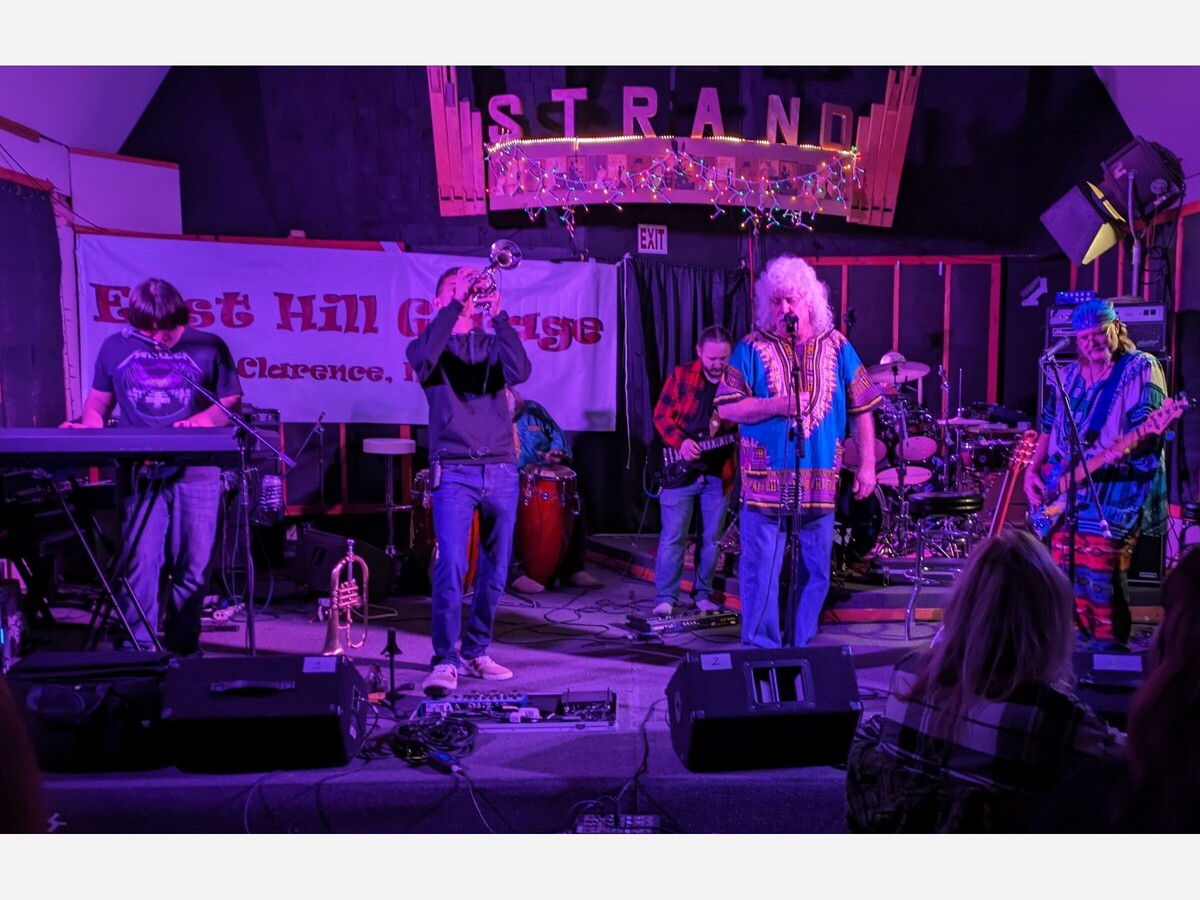 A couple months ago, old Clarence friend Eddie Schmidt posted on social media that East Hill Garage's November 18th show at the DHU Strand in North Tonawanda was sold out.
I immediately messaged him and asked how that was possible since they didn't really promote the show. He found me two tickets and handed me a "Hippie Jazz" CD to go with it. A bargain for  $30.
Our friends Daily Dave and Nan grabbed a couple as well.
"How is it possible your show sold out when you only just announced it?" I asked when I picked up our tickets.
"Easy" Eddie said. "7 musicians in our band, if most of us sell 15 tickets or so, and the opener has 4 musicians and a following, as soon as we announce it's sold out."
For the uninitiated, Schmitt's ensemble doesn't often come west of Transit Road. In fact, they don't play out much at all. Instead they gather weekly to make music and share fellowship.
The Hippie vibe means peace, love, understanding and no one checking tickets at the door -- an honor system for a music show.
The band is Schmitt on vocals and guitar, Alex Betschen on keys and guitar, a bass player, lead guitarist, Gary Bernstein on percussion and a drummer. (I didn't get all their names).
By my count, last night was their second show of 2023. They make music for love not money.
The Strand has excellent sound when the band plugs in right. It seats something like 100 people. Bring your own drinks and food. Any band playing there is worth seeing.
East Hill played first last night and was followed by Cypher. The 4-piece funky jam band was really good but somehow plugged in totally through the PA rather than the sound board so they were entirely too loud on the floor and unmixed. Thankfully we were in the balcony.
We shared a large pizza from Mister B's, our Falls go to. Falls pizza is better, and cheaper than Clarence.